To save properties simply select the heart symbol. If you don't have an account you will need to establish one to save your work and individual properties. Your privacy is important to us. We don't sell or distribute your personal information. By creating an account you can login into more than 20 of our community websites and save properties in one account. It is a powerful tool that will save you a lot of time and headache.
Sunset Ridge is just minutes from the shores of Sunset Beach and Ocean Isle Beach, offering residents easy access to the area's main natural attraction. With an abundance of activities, amenities, and shopping nearby, Sunset Ridge residents enjoy the laid-back atmosphere of a beach town without sacrificing any convenience that comes with living in a suburban area. Browse homes for sale in Sunset Ridge today, or contact us to speak with a local agent.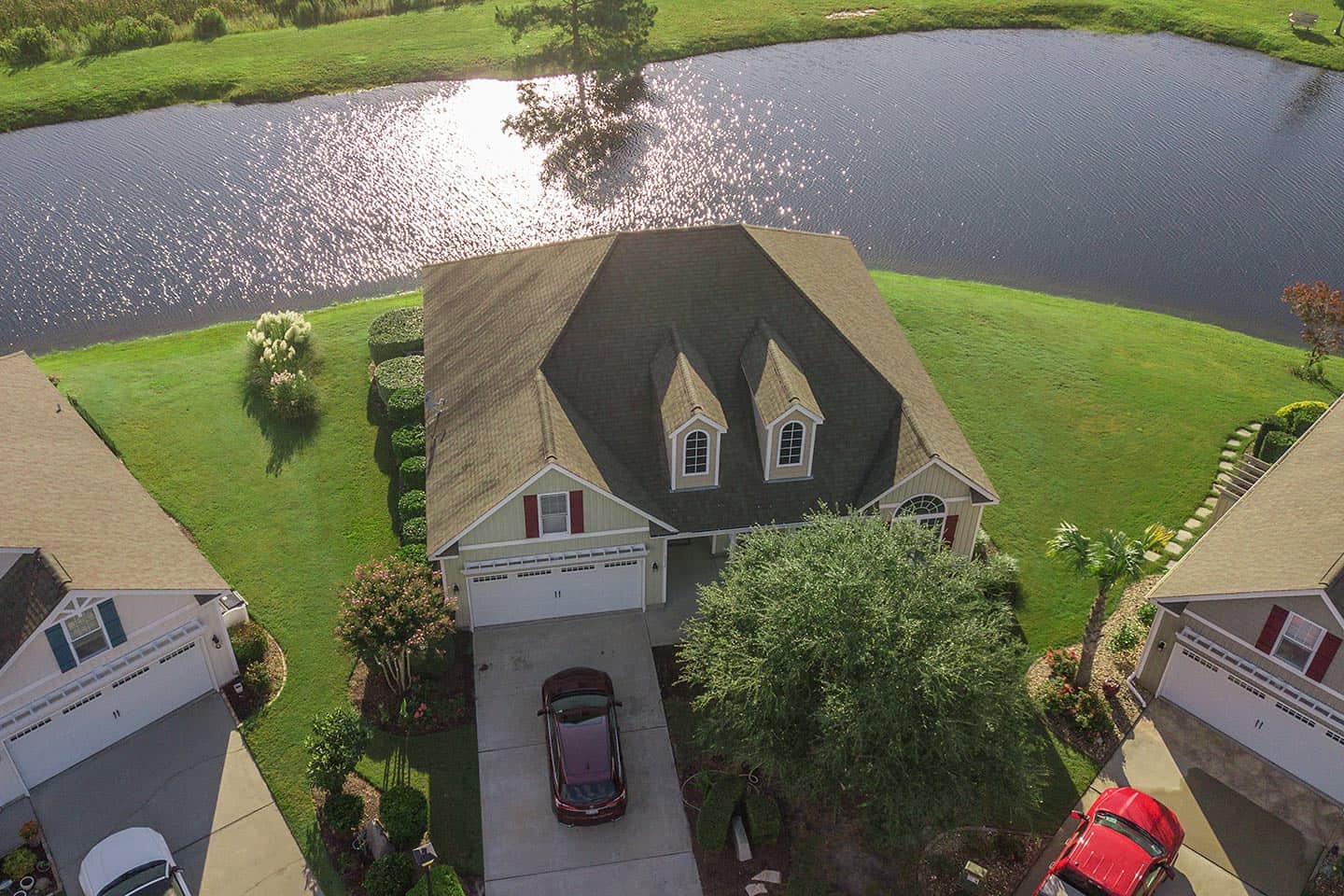 Sunset Ridge Community Overview
Location: Ocean Isle Beach
Distance to beach: 3 miles to Sunset Beach (6 minute drive)
Home Types: Duplex style townhomes and single family homes
Number of Homes: 400
Homes start at: Low $400s to high $500s
Townhouses start at: High $200s
Gated: No
Community Amenities
Sunset Ridge offers residents luxury amenities that make life in this coastal oasis feel more like a vacation. Sunset Ridge residents enjoy access to the clubhouse, complete with a catering kitchen, meeting room, exercise room, and dining area, the outdoor pool and patio, the bbq and picnic area, as well as the many scenic lakes, parks, and walking trails.
Learn more about the amenities offered in Sunset Ridge.
Neighborhood
Sunset Ridge is a quiet coastal community located in beautiful Ocean Isle Beach, North Carolina. Within the community, you'll find residents from all walks of life who take an active role in the HOA and community itself. The amenities offered to residents make life in this coastal community feel more like a vacation, and the ample shopping in Ocean Isle Beach makes living at the beach as convenient as it is serene.
Outside of the community, you'll find several small towns and larger cities waiting to be explored. Ocean Isle Beach and Sunset Beach offer convenient shopping and amenities as well as several parks, restaurants, and local shops. Beyond those towns, you'll find Calabash and Myrtle Beach to the south, and Shallotte and Wilmington to the north.
Sunset Ridge Schools
If you're looking to buy a home in Sunset Ridge and have school age children, the Brunswick County school system is a great choice. With nine elementary schools, five middle schools, and five high schools, class sizes are manageable and you have some options to explore. If you're looking for a private school, Brunswick County is home to 10 private schools ranging from pre-k to high school.
Single Family Homes – Starting in the low $400s
Sunset Ridge offers reasonably priced townhomes homes starting in the high $100s and range in price depending on lot size, home size, and a number of other factors.
Townhomes – Starting in the high $200s
Sunset Ridge offers townhomes that range in size from about 1,200-1,400 square feet, making them perfect for retirees or those looking to purchase a second home near the beach.